The Walsh Community Building is located at 100 North Colorado Street in Walsh.  It was rebuilt in 1960 after the original structure burned down, and then went on to serve the area for almost fifty years with very few improvements.
In 2007 and 2008 area churches contributed money to expand the heating and air conditioning system, and a local plumbing contractor donated fixtures for the outdoor restrooms that are built onto the back of the structure, the building exterior was painted the following year.  In 2010, extensive remodeling took place inside the building, which now boasts an all new kitchen, complete with custom cabinets by
Colorado Cabinetry
, commercial grade stainless steel appliances and solid surface counter tops.  The indoor restrooms were painted and equipped with new fixtures, and the entire building has new flooring.
This work was made possible by very generous donations from the Edna Minnick Foundation, administered by Mr. Bob Chenoweth, and the Cooper-Clark Foundation.  The Edna Minnick Estate provided a total of $41,620 and the Cooper-Clark Foundation gave $15,184.21.  Several groups and many individuals also made donations of money, labor or equipment, and as you can see by the following photos, the project turned out very nicely.  For additional information, photos, along with approximate building dimensions are provided.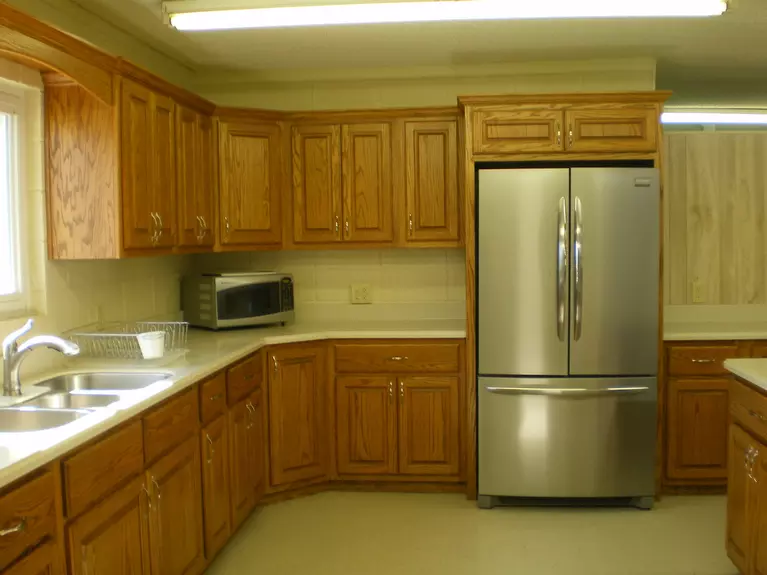 Appliances include a refrigerator and microwave located on the south wall of the kitchen.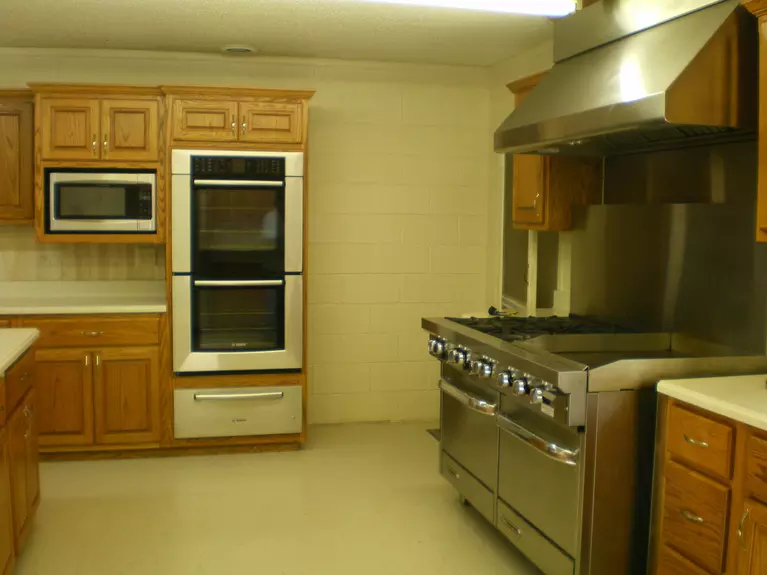 There is a stack oven and bun warmer along with another microwave on the north wall.   A six burner stove with double ovens is located on the west wall.  The griddle on the stove is not used, but there are two electric countertop griddles available for use.  There are also 2 electric roasters.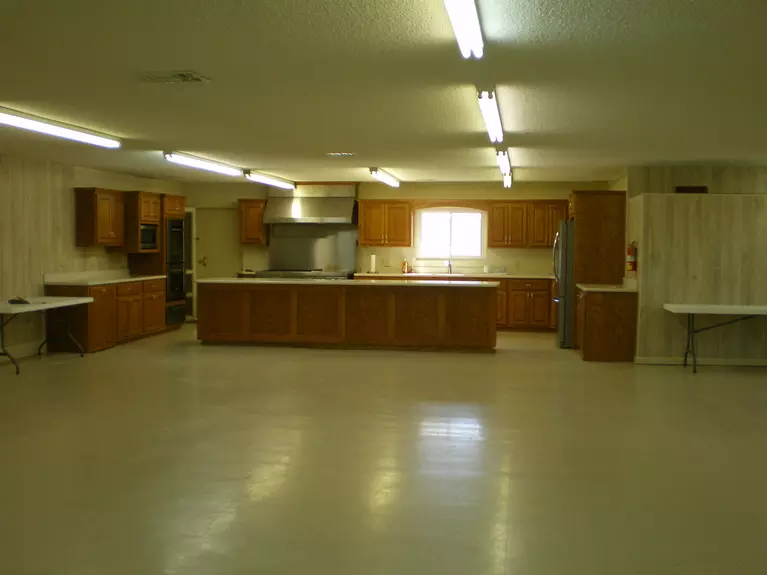 The kitchen is equipped with appliances, pots and pans, cooking utensils, miscellaneous mixing bowls and dishes, silverware and serving utensils, hand towels, dish rags, potholders, etc.